Bishop Chatard hosts home football games!
July 19, 2018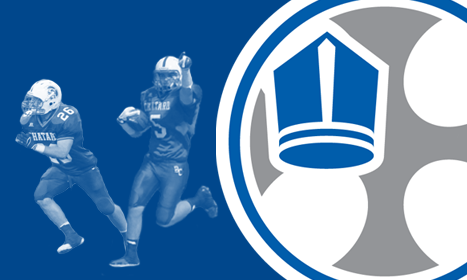 Bishop Chatard's varsity football program has an impressive legacy that includes 13 Indiana State Championships and many alumni who have had successful careers at the college level and beyond. What Trojan football has not experienced is a home football game. That is about to change. Join the Bishop Chatard community in August when we will host our first varsity football game in the Bishop Chatard stadium! We'll honor our alumni and celebrate Trojan style with special events and giveaways throughout the season.
2018 Trojan Varsity Home Games
Aug. 10 at 7 p.m. BC vs. Hamilton Southeastern (Scrimmage)
Aug. 17 at 7:30 p.m. BC vs. Brebeuf
Aug. 24 at 7 p.m. BC vs. Lawrence Central
Sept. 21 at 7 p.m. BC vs. Guerin Catholic (Senior Night)
Oct. 5 at 7 p.m. BC vs. Covington Catholic (Homecoming)
Visit us on
facebook
or
Twitter
for more info as the season progresses.