State Champion Football t-shirts!
November 29, 2020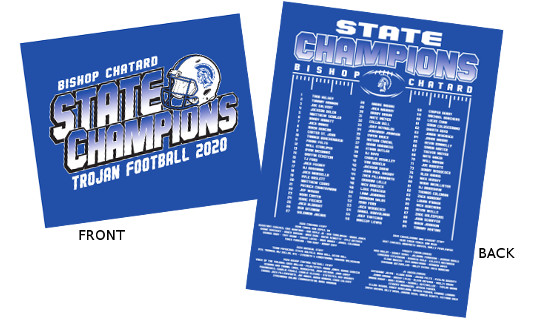 Congratulations to the BCHS Trojans, as they capture the 2020 3A Football State Championship title!
Orders are closed for these commemorative t-shirts.
If you have interest in purchasing some State Championship spiritwear, please contact Dawn Koers, Director of the BCHS Spirit Shoppe and Online Store, at spiritshop@bishopchatard.org.