2023 Girls Track is City Champion
May 9, 2023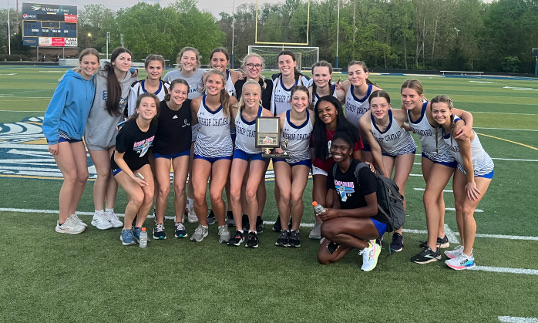 The 2023 BCHS Lady Trojan Track Team claimed their 13th straight City Championship. They won by 31 points over 14th-ranked Cathedral, also in the City meet. The following athletes or relays were city champs:
200 meters – Bri Buels
400 meters – Addison Duncan
800 meters – Julia Score
1600 meters – Julia Score
Discus – Anna Thompson
4 x 1 – Adeline Miller, Bri Buels, Reese McKinney, and Caroline Bell
4 x 4 – Mary Kate Felts, Lena Stickel, Reese McKinney, and Grace Felts
The following athletes all scored varsity points and were a big part of the victory: Ceci Jackson, Maggie Rushenberg, Caroline Clapacs, Morgan Engelman, Alex Teed, Josie Sandifur, Hannah Ross, Gabbie McCordy and Charlotte Dudik.
Congratulations Lady Trojans!