Welcome to the BCHS Spirit Shop – Kick off your Christmas shopping season
Find the perfect gift for Trojans on your Christmas list with Bishop Chatard spiritwear! Lots of new items and some old favorites are available in the BCHS Spirit Shop, both in the store and online.
The BCHS Spirit Shop is located on the lower level, next to the concession stand and cafeteria entrance! Spirit Shop hours are 11:30 a.m. – 1:30 p.m., Tuesday – Friday, on full school days.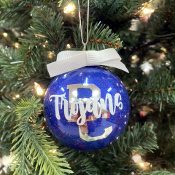 Blue Friday Online Sale: Nov. 25
Get 10% off your ENTIRE PURCHASE all day Friday, Nov. 25! This is an online only offer. (The store on campus will not be open Nov. 25.) Avoid the crowds and shop from your couch! Items can be sent home with students from school or can be shipped for a flat $10 fee.
Special Holiday Hours
11:30 a.m. – 1:30 p.m., Tuesday – Friday (full school days only). The last full school day is Friday, December 16.
Dec. 9 (Fri.) – 5:30 p.m. – 8:30 p.m. during the Girls and Boys Varisty Basketball double header
Dec. 17 (Sat.) – 8:30 a.m. – noon during the Freshman and JV Girls and Boys Basketball Shootout)
Dec. 19 (Mon.) – 5:30 p.m.- 8:30 p.m. during the Boys JV and Varsity Basketball games and Wall of Fame induction night
The online store is open 24/7. See ordering info below.
---
Online Orders – Always Open!
Our online shop is always open – 24/7 – and carries all of the same items you will find in the Shop! Shipping/Delivery: Select the 'Take Home' option during checkout and your order will be sent home with your BCHS student for free! Select the 'Shipping' option and items will be delivered to your door ($10 shipping fee applied)!
Return Policy for all Items
Refunds and exchanges for online or in-store purchases can be made within 30 days only. ALL SALE ITEMS ARE FINAL.

Follow us on Twitter for news, sales and additional store hours!
---
Questions about Spiritwear or your order?
Contact Dawn Koers, our Spirit Shop and Online Store Manager, at spiritshop@bishopchatard.org. (Please do not contact the BCHS Athletics Office for Spirit Shop questions or information. Thank you!)
---
BCHS Spirit Shop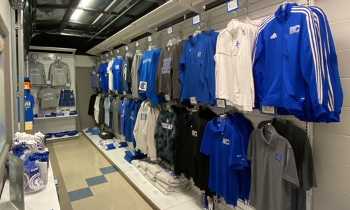 Our shop carries a number of general spirit wear items from value-priced to name brand including Champion, Columbia and Under Armour. Find anything from:
T-Shirts & Sports Performance Shirts
Hoodies & Crew neck Sweatshirts
Golf Shirts & 1/4 zips
Women's styles; Youth and Toddler sizes
Baseball hats, Flags, Drink-ware, Stickers & Car Decals and many more accessories!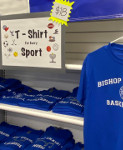 We also now carry a T-Shirt for every sport! **If you are looking for additional sport-specific spirit wear, contact your coach or team parent.
---
Uniform-Approved Sweatshirts
Official uniform sweatshirts are available ONLY through the Bishop Chatard Spirit Shop or the ONLINE BCHS Spirit Shop.
These can be worn any day of the week and include an embroidery of the school crest. No other sweatshirts are approved. The two uniform sweatshirts are:
Uniform Approved 1/4 Zip Sweatshirt (royal blue): $32 (plus tax)
Uniform Approved Crewneck Sweatshirt (gray): $20 (plus tax)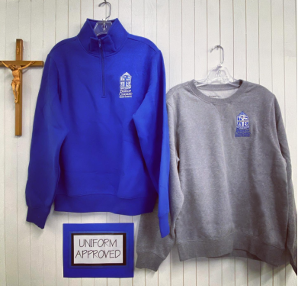 ---
A snapshot of some of our spiritwear items!





























For any Spirt Shop questions, please contact spiritshop@bishopchatard.org.