Bishop Chatard High School Mission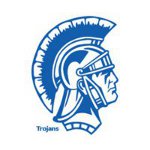 Bishop Chatard High School, the Archdiocesan secondary school of the North Deanery parishes, exists to develop the academic, spiritual, physical and social potential of its students within a community rooted in the Gospel and Catholic teachings, traditions, and moral values.
As an extension of the family, we seek to instill feelings of self-worth and confidence in our students while challenging them to value each individual in society and to cultivate the ideal of service.
We believe that by embracing a diverse population, individual differences and abilities, we build a true community that enables us to prepare our students for the immediate challenges of college or the work place, and a life-long commitment to faith, education, leadership, and service.
Goal of the Bishop Chatard Athletic Department
The goal of the Bishop Chatard Athletic Department is to conduct wholesome and worthwhile programs, which are consistent with and contribute to the mission of Bishop Chatard High School. The role of athletics is kept in its perspective, as one component of a total educational process.
Student Handbook Documents
The Student Athlete Handbook articles are currently being updated. Items will be posted as they become available.
---
It's better to miss a game than a whole season!