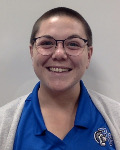 Athletic Trainer

MJ Soller
msoller@bishopchatard.org
Welcome!
Bishop Chatard Sports Medicine strives to provide quality Christian care in a compassionate manner. Our Athletic Trainer, MJ Soller, and our Athletic Training Room are available to address our student-athletes needs.
What's the difference between a 'trainer' and an 'Athletic Trainer'?
Hours
The Athletic Training Room (ATR) is open from the final bell until 4:30 p.m. After 4:30, the best way to reach MJ is to have your coach text or call her. If you are not in urgent need of seeing MJ, feel free to email her to set up a time to meet.
---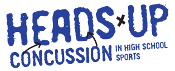 It's better to miss a game than a whole season!