High School Athletes and the NCAA Eligibility Center
Record Release for student-athletes
College coaches often ask for copies of current transcripts as part of their eligibility screening process. Students: complete the BCHS
Record Release Form
now in order to save yourself a step later. Return completed form to the BCHS Counseling Office to allow us to release your records when requested.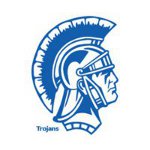 Athletics In College
Division I or Division II Programs
Division I or Division II athletes must register with the NCAA Eligibility Center and complete an online release on that website. SAT/ACT scores must be sent directly to the NCAA from the testing companies using the code 9999. This is also the main resource for students seeking to play sports in college.
NAIA Athletics
Students pursuing NAIA athletics must register with the NAIA Eligibility Center. Test scores must be sent directly to NAIA from the testing companies using the code 9876 for NAIA. (Those considering junior colleges must register with NJCAA.)
College Info Links and Handouts