High School Athletes and the NCAA Eligibility Center
Record Release for student-athletes
College coaches often ask for copies of current transcripts as part of their eligibility screening process. Students: complete the BCHS
Record Release Form
now in order to save yourself a step later. Return completed form to the Guidance Office to allow us to release your records when requested.
NCAA minimum standards
The NCAA minimum standards for graduating high school students to participate at Division I level institutions are available at www.ncaa.org website.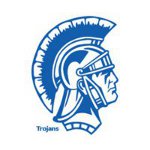 Create Your NCAA Account
Any student-athlete wishing to participate in collegiate athletics at the Division I or Division II level must create an account with the NCAA Eligibility Center and complete an online release. Visit the NCAA Eligibility Center on their official website to create your account and complete the online release.
NAIA, National Junior College Athletics and other divisions
If you are pursuing college athletics in these divisions, please register NAIA Eligibility Center (NAIA), and/or NJCAA (National Junior College Athletic Association). NCAA Division III athletes do not need to register.
About the links on this page
The links in the upper group take you to different areas on the NCAA website.
The links in the bottom group on this page are documents that can be helpful in understanding the process and guiding the student-athlete and parent as they explore athletics in college.
College Info Links and Handouts