Baseball Team is 2022 City Champion!
May 12, 2022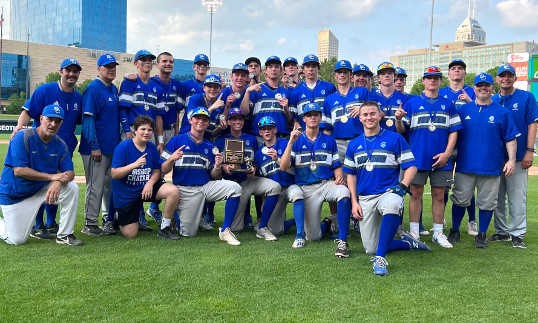 Congratulations to the BCHS Baseball Team, as the Trojans capture the 2022 City Championship by defeating #1 seed Cathedral at Victory Field, 8-6.
Conor O'Brien pitched 5 innings to pick up the win, and Jack Murray pitched the last 2 innings to notch the save. Jack Annee had 2 hits and 4 RBI, and JP Polackin added 2 hits to help lead the offense.
The team advanced to the championship by defeating #2 seed Heritage Christian in the semi-final game, 9-8, with a huge 7th inning rally.