Boys Track is 2023 City Champion
May 12, 2023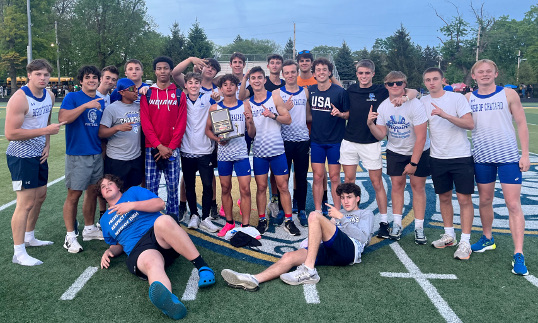 The 2023 BCHS Boys Trojan Track Team claimed their 3rd straight City Championship. The following athletes or relays were city champs:
200 meters – Kalen Sargent
400 meters – Noah Dudik
meters – JD Haines
1600 meters – Davis Falcon
3200 meters – Ian Kolbus
110 Hurdles – RJ Bradshaw
300 hurdles – Phoenix Boyer
4 x 4 – Phoenix Boyer, Cole Weber, JD Haines, Noah Dudik
The following athletes all scored varsity points and were a big part of the victory: Sam Feeney, Jackson Sochacki, Jack Davis, Alec Clements, Eli Hummel, Gavin Marsh, Sam Bustamante, Tate Chesebrough, Harrison Campbell, Jack Ross and Chuck Wright.
Go Trojans!