Girls Varsity Basketball is 2021 City Champion!
January 19, 2021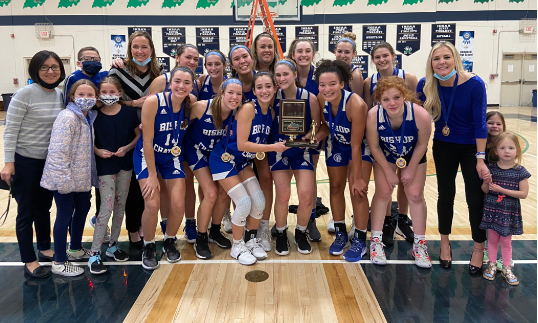 Congratulations to the BCHS Girls Varsity Basketball Team — 2021 City Champions with a basket at the buzzer for a 62-61 win over Heritage Christian. Junior Izzy Davis made her only basket count as she hit a short foot jump shot at the buzzer. Zakia Rasheed, who had 28 points and 5 assists in the game, had the presence of mind & unselfishness to set Izzy up with a phenomenal assist! Great teamwork!!
They had advanced to this final championship with a win over Cathedral, 57-50. With a record of 12-6 for the season, they are in the top 15 teams in the state!
Izzy Davis hits the last second shot for the @ladyTrojansGBB to win a city championship! Watch the whole game on demand at https://t.co/7e9g1JQwJY. @IndianaSRN @BCHS_Principal pic.twitter.com/li9Rf6G35R

— Indiana SRN (@IndianaSRN) January 16, 2021
Last play of the game! City Champs! pic.twitter.com/EZY2hMAER8

— Sandy deCastro (@SandyRNcmc) January 16, 2021