Girls Track is 2023 Regional Champion
May 24, 2023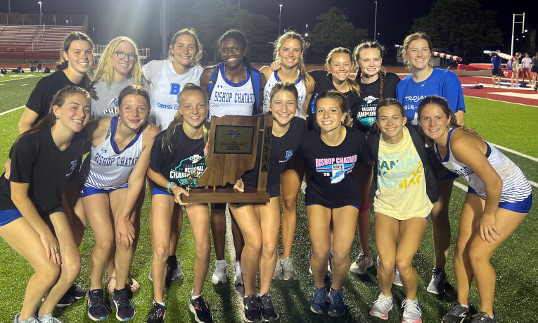 The 2023 BCHS Lady Trojan Track and Field team won their first Regional Championship in School History. The program advanced 10 athletes to the state meet.
Regional Champs
4 x 1 of Adeline Miller, Bri Buels, Reese McKinney and Addison Duncan. This relay also broke the school record set in 2006!
4 x 4 of Bri Buels, Reese McKinney, Grace Felts, and Addison Duncan
State Qualifiers
Julia Score – 1600 and 3200 meters
4 x 8 of Ceci Jackson, Caroline Clapac, Maggie Rushenberg and Morgan Engelman
The team also had good performances from Anna Thompson, Mary Kate Felts, Caroline Bell and Lena Stickel.
Congratulations team!